The Engagement Program is a voluntary education re-engagement program designed for Year 7 to Year 9 students.
The goal of the Engagement Program
The Engagement Program aims to rebuild students' behavioural, cognitive and emotional engagement with learning and school, including restoring positive relationships with peers and adults so that they are more able to engage in mainstream education (or an alternative learning pathway).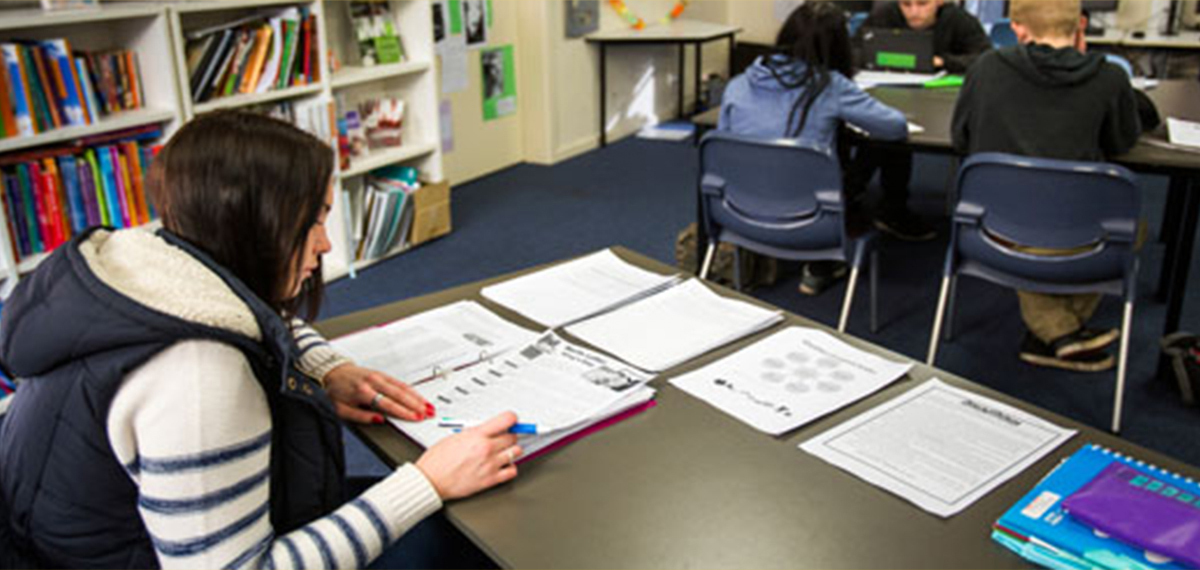 How it works
The Engagement Program provides a differentiated curriculum for up to 20 students at a time in a small group setting – along with individual and family therapeutic support – within the context of a mainstream secondary school. Learning is facilitated by school teachers and social workers working together to improve students' education and wellbeing outcomes.
The program focuses on collaboratively problem-solving the difficulties that contribute to a student's disengagement. It aims to build students' skills and resources to improve connection to school and their engagement with learning opportunities.
Participation
Students can access the Engagement Program as required in Year 7 to Year 9. They are provided flexible timetable options as part of their individual planning with the team, and regular reviews are conducted with the student and school.
Core activities include literacy and numeracy, individual interest projects, social and emotional development, mainstream education/timetable opportunities, and community projects and hands-on learning opportunities.
The Engagement Program is a collaborative partnership between BSL and Frankston North schools. The Engagement Program is a flexible learning organisation (FLO) operating on Monterey Secondary College school grounds. Students participating in the Engagement Program are enrolled in Monterey Secondary College.
Suitability criteria
The Engagement Program believes student caregivers matter significantly and work in the spirit of partnership with families, so there are both student and parent/carer criteria for being initially considered for enrolment.
Eligible students must be:
enrolled at Monterey College
in year 7, 8, or 9
challenged by the mainstream school setting and requiring intervention to increase attendance and successful engagement
isolated from the school setting and require specialised support to transition into mainstream school.
Parent/carer involvement:
We promote parent involvement as much as available to ensure best outcomes for the students in the program. This includes parent attendance at joint meetings, planning support, therapeutic sessions as required, and contact with our team.
How to apply
Please send enquiries, supporting documentation and completed expressions of interest to:
Engagement Program Lead
Partners

We acknowledge the following partners for their valuable contribution to the Engagement Program: