Supporting children and families in Fitzroy
Based in BSL's 'traditional home' of Fitzroy, the Connie Benn Centre is a family hub that offers support to those living in the local community.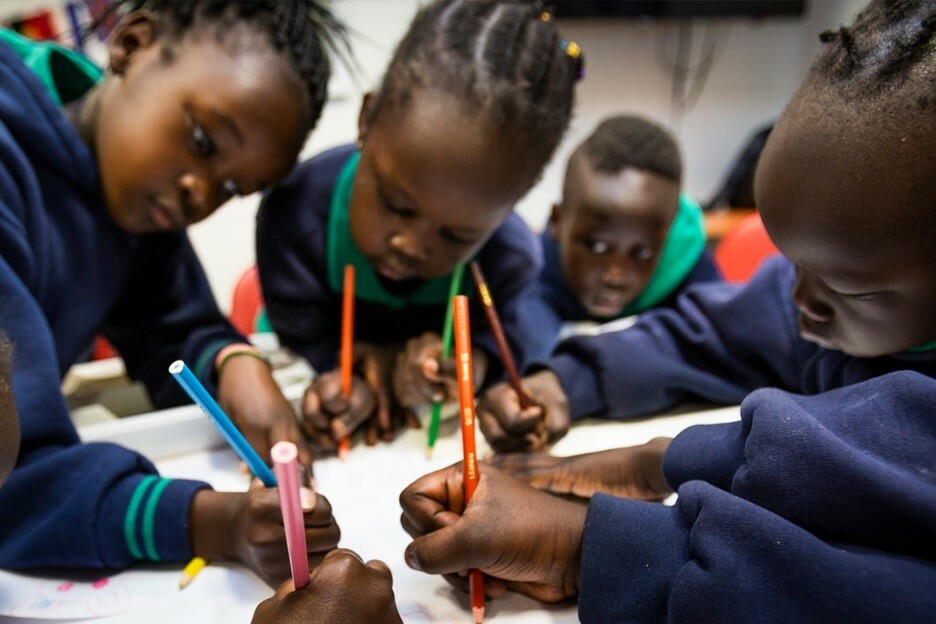 Throughout 2021, a year that was largely disrupted by COVID-19 lockdowns, BSL's Connie Benn Centre programs remained committed to those who use our services and worked to continue to achieve significant outcomes.
Our Breakfast Club program has been running at the centre since 2002, and despite the ongoing lockdowns, continued to operate. Due to Sacred Heart Primary School remaining open to vulnerable students, many of whom we support through our Breakfast Club, the program was able to continue in a COVID-Safe environment at a restricted capacity.
Breakfast Club is delivered in the morning during school term time at Sacred Heart Primary School. Children enjoy a nourishing meal before school and take part in activities, including music, sports, games, reading, and arts and craft. Children also learn about healthy food, and developing routines that aim to improve school participation,and practice mindfulness and wellbeing exercises.
Breakfast Club Highlights 2021 – Summer Holiday Packs
Prior to the end of the 2021 school year, as a gift from a corporate partner, BSL distributed summer holiday packs to all children who attended the Breakfast Club throughout 2021. The packs were created to encourage students to stay active over their summer holidays. Packs included items such as basketballs, skipping ropes, arts and crafts, Uno cards and affirmation cards. They were distributed in December, at a time that is commonly associated with giving, ensuring all families received a variety of activities and toys.
Breakfast Club End of Year Celebration
The easing of restrictions in late-2021 provided an opportunity to host a Breakfast Club end of year celebration. The event incorporated breakfast options such as breakfast burritos,fruits, and juices, as well as a traditional coffee ceremony for parents. The students enjoyed their breakfast and were extremely joyful as they began to get excited for their summer holidays and looking ahead to 2022.