St Paul's Cathedral Yes banner launch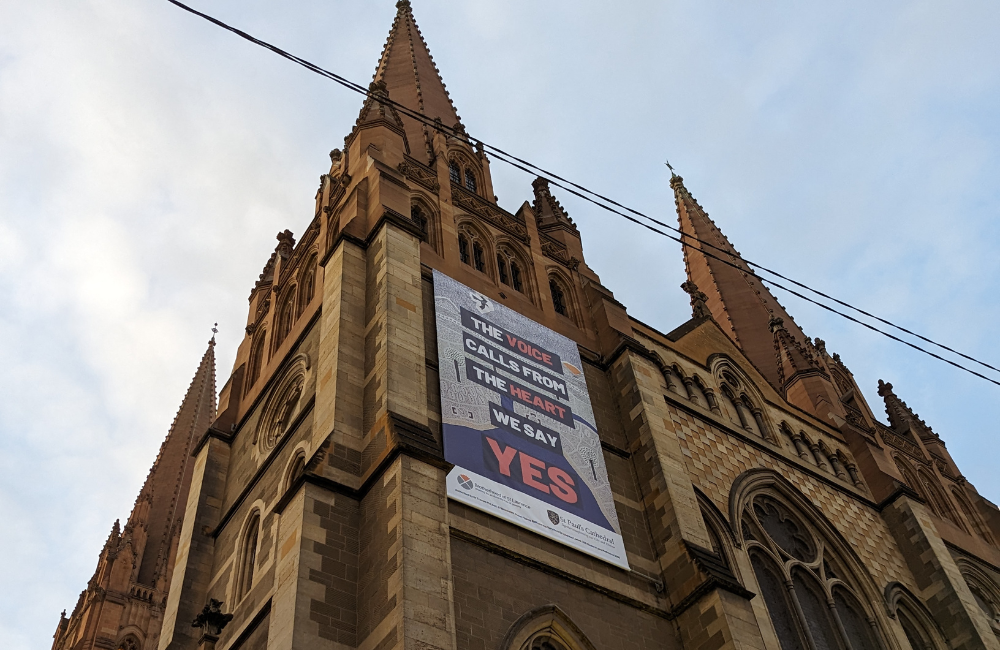 In a joint initiative with St Paul's Cathedral, the Brotherhood of St. Laurence (BSL) has unveiled a new banner aimed at inspiring all Australians to vote 'YES' at the upcoming referendum.
Featured on the spire of the Cathedral facing Federation Square, the banner was designed by First Nations Senior Leaders of the Cathedral, Wiradjuri man and artist the Revd Canon Uncle Glenn Loughrey, and Ngarrindjeri woman The Revd Canon Helen Dwyer, as a powerful message of unity and inclusion.
The unveiling of the banner occurred on Saturday 29 July with BSL representatives and other supporters who together believe the banner will serve as a beacon of hope and solidarity, encouraging positive change for the future of Australia.
You can find out more about the banner in our official statement as well as resources on how to support a First Nations Voice to Parliament at www.bsl.org.au/yes  
Print
Share