The referendum question is here
The Prime Minister Anthony Albanese has now announced the wording for the historic referendum question that will support the First Nations' Voice to Parliament.
The question Australians will be asked later this year is:

​ ​"A proposed law: to alter the Constitution to recognise the First Peoples of Australia by establishing an Aboriginal and Torres Strait Islander Voice. Do you approve this proposed alteration?"
In an emotional plea before the nation, Prime Minister Anthony Albanese fought back tears as he asked all Australians to positively support the referendum.
"People from all faiths, backgrounds and traditions. All of us will have an equal say, all of us can own an equal share of what I believe will be an inspiring and unifying Australian moment," he said. "If not now, when?"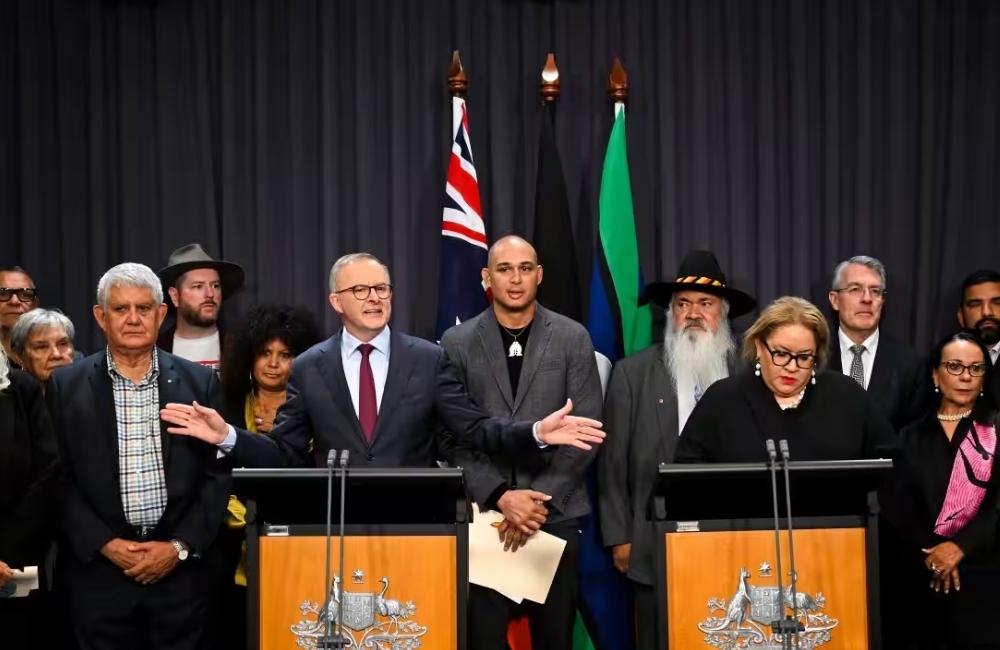 If the referendum succeeds, the following three clauses will be inserted into the Constitution:

There shall be a body, to be called the Aboriginal and Torres Strait Islander Voice;
The Aboriginal and Torres Strait Islander Voice may make representations to the Parliament and the executive government of the Commonwealth on matters relating to Aboriginal and Torres Strait Islander peoples;
The parliament shall, subject to this Constitution, have power to make laws with respect to matters relating to the Aboriginal and Torres Strait Islander Voice, including its composition, functions, powers and procedures.
The Brotherhood of St. Laurence (BSL) welcomes this announcement of the proposed question and the positive impact a majority YES vote in the referendum would deliver through a Voice to Parliament. We believe that this referendum will be a significant step forward in recognising and amplifying the voices of First Nations peoples.
We hope you join us in voting YES at the upcoming referendum.
Watch the announcement
Print
Share