Banksia Services Carrum Downs
Our friendly Banksia Services in Carrum Downs encourages well-being and social connections among older people and people with a disability, and gives their carers a break.
Banksia Services Carrum Downs is a place of companionship and choice for members as they pursue lifelong interests and take up new ones.
Our varied program of stimulating activities includes art and music therapy, chess and other board games, cooking lessons and classes in using mobile devices and the internet.
Among the outdoor pursuits in our peaceful country setting are gardening on raised garden beds and lawn bowls.
We take regular outings to cafes, restaurants, swimming pools and places of interest. Some members volunteer their time and skills to local businesses and community organisations.
Our men's activity program includes a men's shed, gardening and excursions to car museums and elsewhere.
BSL endeavours to ensure that the needs of older LGBTI (lesbian, gay, bisexual, transgender, intersex) people are understood, respected and addressed in our services. Some of our members at Banksia Services Carrum Downs have set up an LGBTI social support group.
We are open from 9 am to 3 pm every weekday at our centre at 65 William Road, Carrum Downs.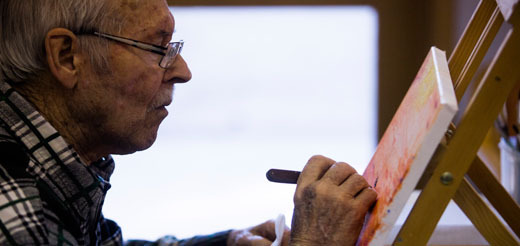 Who is eligible
Individuals may be eligible for Banksia Services Carrum Downs if they live in the City of Frankston, or some parts of the City of Kingston, City of Casey or the Mornington Peninsula Shire, and meet one of the three following criteria:
They are frail, older people aged 65 years and over or 50 years and over for Aboriginal and Torres Strait Islander people.
They are carers of frail older people aged 65 years and over, or 50 years and over for Aboriginal and Torres Strait Islander people. However, please note that the person they care for will be the direct recipients of the Brotherhood's respite services.
They are aged 65 years and over, or 55 years and over if they have a disability, and meet specific program criteria of the Home and Community Care (HACC) Program.
Carers take a break
While our members are busy with our activity program their carers have a break, confident that their loved ones are well cared for and pursuing the interests of their choice.
We also provide carers with advice, practical information and the opportunity for companionship with other carers to help them look after their loved ones, while attending to their own well-being.

Partners
Banksia Services Carrum Downs is jointly funded by the Commonwealth and Victorian governments.
Banksia Services Carrum Downs