Coolibah Social Connections Hub
The Coolibah Social Hub in Fitzroy is a day centre that encourages independence and good living for its members in a caring and home-like environment.
We help our members to be healthy and active and to enjoy life to the full in a friendly and relaxing setting.
The Coolibah Social Hub encourages and assists members to pursue their interests and passions, both at our centre and out in the community. We arrange regular group excursions in our bus to restaurants, shops, the beach, festivals and other attractions.
Our skilled staff all recognise that people have different strengths and abilities and they always look for new approaches to meet the needs of everyone.
We assist our members, who are all older people or people living with a disability, to deal with government agencies and other organisations and advocate on their behalf if necessary.
We serve breakfast, lunch and afternoon tea each day from our on-site kitchen. The kitchen is also the home base for our cooking groups, whose members learn to prepare tasty, nutritious and low-cost meals.
The many other interests our members pursue include gardening in the Coolibah's vegetable patch, painting classes, computer training, sewing group, table tennis, pool, exercise sessions, dance classes and the annual Coolibah Ball.
We also celebrate festivals and other events throughout the year, including Christmas, the Lunar New Year, Easter, Mothers' Day and Fathers' Day, Reconciliation Week and the AFL Grand Final.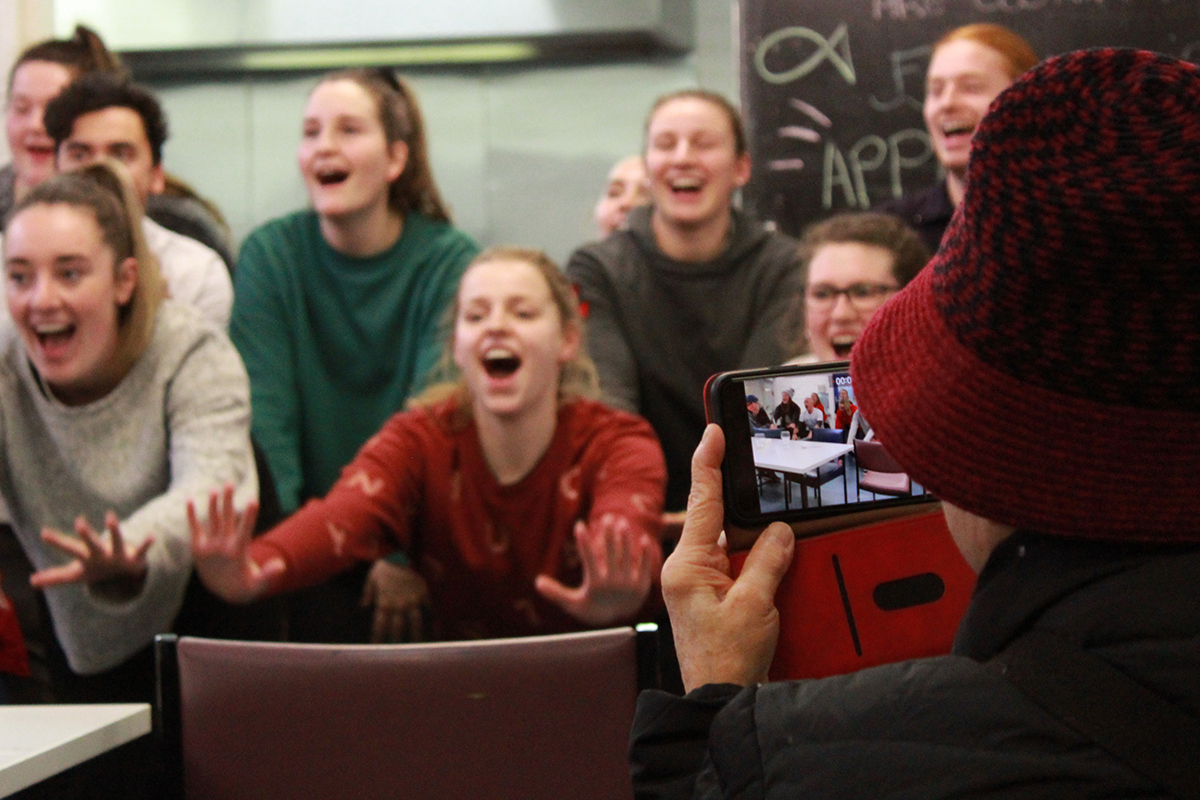 When and where
The Coolibah Social Hub is located at 67a Brunswick Street, Fitzroy, Victoria.
From Monday to Friday the centre is open from 9 am to 3.30 pm. On Sunday and public holidays, the hours are 10 am to 2 pm. The centre is closed on Saturdays.
Who is eligible
A person may be eligible for the Coolibah Social Connection Hub Fitzroy if they:
are 65 years of age or more and live in the City of Melbourne
are an older and frail person who is socially and financially disadvantaged
have a carer who needs respite.
Anyone can make a referral to the Coolibah Social Connection Hub – including a doctor, health centre staff, hospital staff, friends, relatives and even the person wishing to join.
Coolibah Craigieburn Social Hub
At the Coolibah Craigieburn Social Hub , older people make and renew friendships and enjoy a packed program of stimulating activities on Fridays from 10 am to 3 pm.