Financial Wellbeing - Creating financial goals
The SEED Project's Financial Wellbeing Workshops for women who would like to build their financial skills, knowledge, and confidence. These workshops are for people who manage their own or their family's finances.
They say a goal is a dream plus a plan.  This workshop is about how to create SMART financial goals and how to reach them. For financial wellbeing, it starts here.
Workshops are run face to face at the Women's Financial Wellbeing Hub - 47a Anglesey Street, Seymour.
All workshops are FREE and are a great introduction to the SEED Project. 

To attend you must register here .

In addition, please download the Seed Financial Wellbeing Workshops Flyer  as a reminder.

Interested in registering?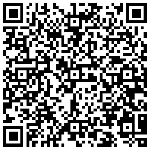 To register, scan the QR code or contact the SEED Project Administration Officer on  0482 188 099 or via email seedproject@bsl.org.au

Places are limited so enquire today.
Print
Share