Breakfast Club is more than just a meal – it lays the foundations for better concentration and participation at school.
What happens at Breakfast Club

At Breakfast Club, children enjoy a nourishing meal every weekday before school and can take part in fun, learning activities.
The activities they enjoy with the program's team of dedicated volunteers include music, games, books, art, craft and building blocks.
Children also learn about a good diet and develop sound routines that improve school attendance and involvement.
Families also make connections with health, education and community services.

The breakfast menu includes vegetarian and halal meals.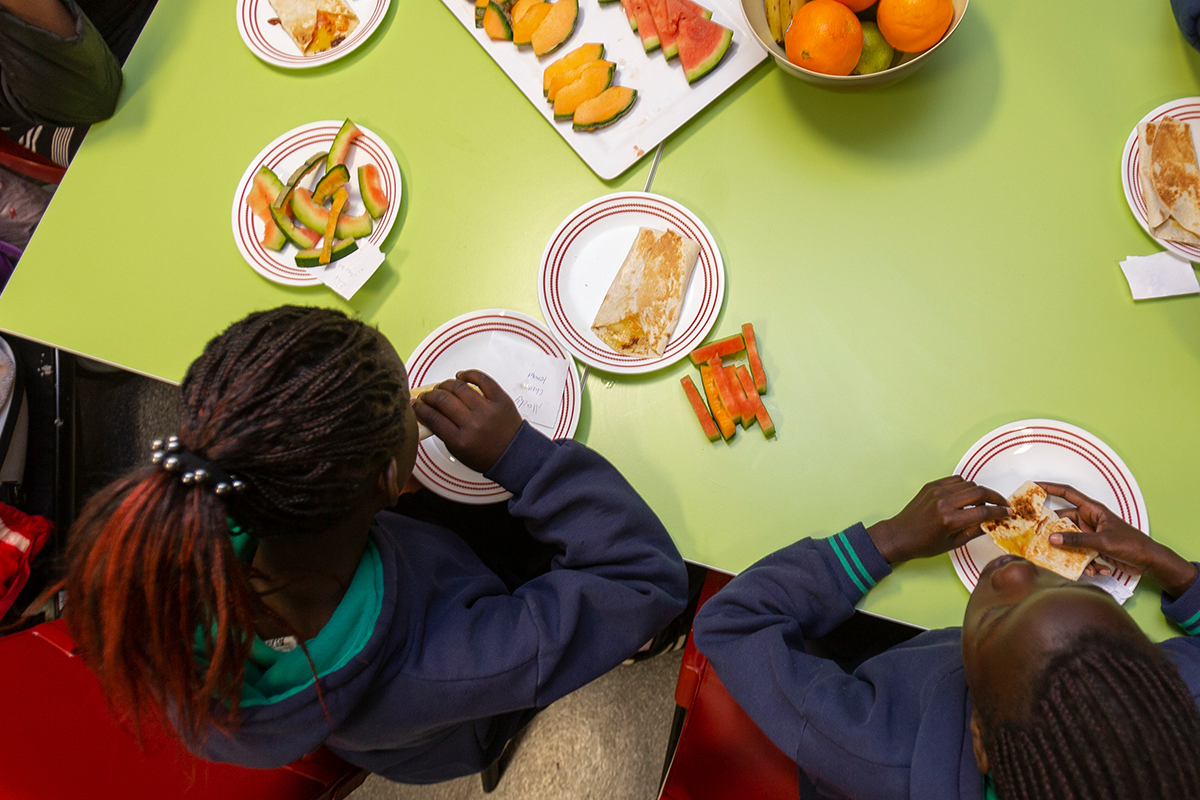 When and where?
The program is offered weekdays before school, from 8.00am-8.40pm at Sacred Heart Primary, Fitzroy.

Who is eligible?
Sacred Heart Primary Students
Their brothers and sisters
Their parents and grandparents
Other relatives, such as aunts and uncles
Partners
We acknowledge the following partners for their valuable contributions to the Breakfast Club: